Benefits of a Flagstaff Whole House Water Filter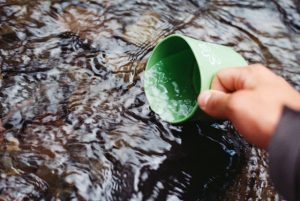 Has your household been experiencing issues with hard water? It's unfortunately a common problem in the Flagstaff area. Thankfully, there is a way to make your water safer, healthier, and tastier: by installing a whole house water filter!
If you're ready to get rid of your nasty hard water, then contact H2o Concepts. We offer a wide range of filtration options for homeowners in Flagstaff. To get started, give our team a call at 623-582-5222. We can also be reached through the contact form on our site.
To learn more about water filtration systems, keep reading; in this article, we'll explore the many benefits of installing a Whole House Water Filter in your Flagstaff home.
What Water Filter Options Are There?
When it comes to buying water filtration systems, you have two main options: point-of-entry (POE) or point-of-use (POU) filters. Both serve the same purpose, which is to remove harmful contaminants from your drinking water, but they do so in different ways.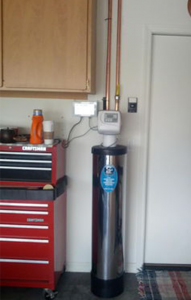 A point-of-use filter would be one attached to your kitchen sink, providing you with clean water only at that location. A point-of-entry water filter—or whole house water filter—is attached to your waterline as soon as it enters your house. That means it treats all the water that flows through your home, providing filtered water to every source in your home, including the shower, sinks, dishwasher, washing machine, and outdoor faucets.
Top 5 Benefits of a Flagstaff Whole House Water Filter
Of the two types of filtration systems, one of them is clearly superior—the whole house water filter. Here are just a few of the many benefits you can enjoy by installing a filtration system for your entire home.
1.   Health & Wellness
The first step in making sure your family's water is safe to drink is to identify and eliminate as many sources of contamination as possible; a whole house water filter can do exactly that. These systems use sediment filters like carbon blocks, quartz beds, and Kinetic Degradation Fluxion (KDF) to remove heavy metals, pesticides, and other contaminants from your tap water before it reaches your faucet.
2.   Conserves Energy
Installing a Whole House Water Filter in your Flagstaff home is an excellent way to reduce your energy consumption and save money on utility bills. Hard water minerals build up in faucets, pipes, heating and cooling systems, and other fixtures inside your home over time. When water flows through these hard-water mineral deposits, it requires more pressure to push it through them; in response, you might notice increased usage from your hot water heater or even higher energy bills. A whole house water filter keeps those minerals from ever forming—which can cut down on energy costs drastically.
3.   Saves Money
The average American family spends hundreds, if not thousands, of dollars on bottled water. Believe it or not, Americans spend a whopping $11 billion annually on bottled water alone with 50 billion single-use plastic bottles getting tossed in the trash every year.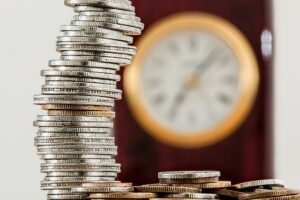 By installing a whole house water filter system in your home, you will save money on both your monthly water bill and disposable bottles. Most water filters cost less than $1 per day to operate and many can pay for themselves within months. Choosing quality equipment is important; be sure to do some research before you buy so you know what it takes to keep your whole house water filter up and running.
4.   Reduces Chlorine and Tastes Better
A good water filter will remove chlorine from your water supply, making it taste better and safer to drink. Chlorine is used to kill bacteria in your water, but too much of it can cause harmful byproducts that can hurt you.
If you think about how many times a day you pour yourself a glass of tap water, just for drinking, brushing your teeth, and cooking, having great-tasting H2O that's also healthy makes sense. Plus, who doesn't want clean-tasting coffee and tea? Filters reduce chlorine levels in your home by as much as 95 percent, providing you with clean, refreshing, great-tasting water.
5.   Protects Plumbing and Appliances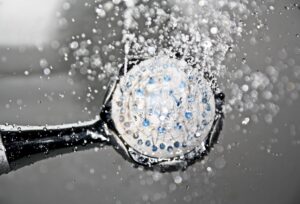 One common risk associated with unfiltered water is that it can harm pipes and other fixtures in your home. Lead or other chemicals in water can cause damage over time to plumbing and appliances. Installing a whole house water filter prevents these potential issues and extends the life of your pipes, faucets, appliances, and other fixtures.
Contact Us for a Flagstaff Whole House Water Filter
If you're interested in a whole house water filter for your Flagstaff home, then please contact the team at H2o Concepts for more information. We have experts standing by to help answer your questions and help you make an informed choice. Simply call 623-582-5222 or fill out our contact form to get started.
Tucson Water Filter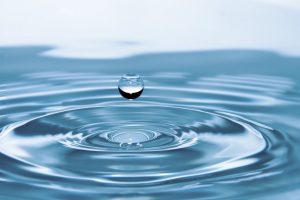 The water that you drink every day affects your entire body, from the top of your head to the tip of your toes. That's why it's so important to choose drinking water that doesn't contain any harmful contaminants, and the best way to ensure this is to invest in a Tucson water filter that covers your entire home. This guide covers what contaminants you need to filter out of your drinking water and how a home water filtration system can help you achieve that goal.
What's In Our Drinking Water?
As a result of municipal water treatment programs, many dangerous microorganisms such as bacteria and viruses are already being removed from our tap water. However, studies have shown that a number of other potentially hazardous substances can be found in our drinking water.
These contaminants include various minerals, byproducts of industrial waste disposal, agricultural runoff, and even trace amounts of prescription medications. Although it's safe to drink in small quantities, filtering your tap water with a Tucson water filter may be advisable, especially if you are sensitive to these contaminants or concerned about your family's health.
How to Get Clean Drinking Water: Three Options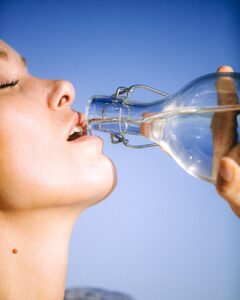 If you live in Tucson or anywhere else in Arizona, chances are pretty good that your drinking water needs filtering because it contains chlorine, fluoride, and other contaminants that can affect the taste and make it difficult to enjoy a clean glass of H2o. Thankfully, there are a few options for getting clean drinking water, including bottled water, point-of-use filters, and whole house water filters. Let's take a closer look at each one.
1.   Bottled Water
We're all familiar with plastic water bottles; it's estimated that Americans use over 50 billion water bottles every year so it's likely you've been using them for years to keep your family hydrated. While bottled water is certainly convenient, there are a number of drawbacks to using them. For one, the FDA doesn't require certified testing on bottled water which means there's no guarantee it's any better than tap water. They're also expensive and time-consuming to ship, can leach harmful chemicals into your water, and add to municipal waste with their disposable packaging.
2.   Point-Of-Use Filters
Point-of-use water filters are small, discreet filters that attach to your kitchen faucet or underneath your sink, filtering water as it flows through. Since they don't require plumbing or complex installation, some point-of-use water filters are easy to swap out when they get clogged. They tend to be less expensive upfront compared to installing a whole house filtration system, but they don't tend to last which can run up costs in the long term. Keep in mind, if you want filtered water throughout your home (not just at your kitchen sink), point-of-use systems won't work for you—you'll need a whole house model.
3.   Whole House Filtration System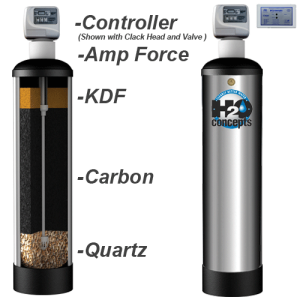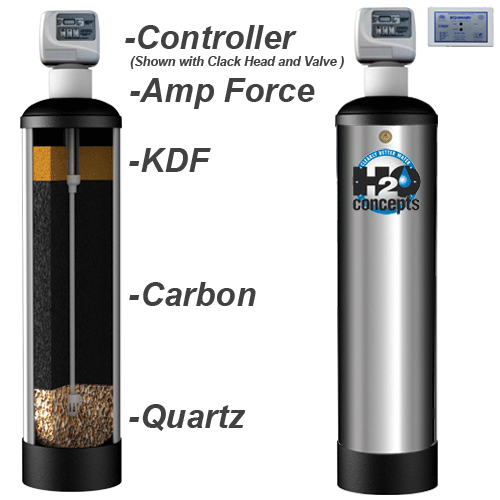 A whole house water filter is connected to your water supply as it enters your home. This system filters out a wide range of contaminants, providing safe, refreshing water throughout your entire house.
The pros and cons of whole house water filters are too numerous to list here, but we will highlight a few of them. The biggest pro is that with a whole house filter system you will remove harmful contaminants from all of your tap water for drinking, cooking, bathing, and more. These systems can be easily installed by a professional in just a few hours and require little maintenance beyond the occasional filter change.
Why the Whole House Water Filter Is Best
When considering which water filter to buy, you'll quickly notice that one option is noticeably better than the others. While all three options provide you with clean drinking water, only one supplies it to your entire home.
There's also the cost to consider. Whole house filters need to be replaced far less often than point-of-use filters and require less maintenance.  Because of this, a whole house water filter will initially be more expensive, but when you figure long-term costs, it actually ends up being the more affordable option.
Not only does it make financial sense to purchase a whole house filter for your home, it makes environmental sense as well. This type of filtration lasts longer and therefore requires fewer replacements; each new filter also prevents thousands of plastic containers from being added to landfills or (worse) our oceans.
Contact H2o Concepts for Tucson Water Filter Solutions
If you'd like to purchase a whole house water filter for your Tucson home, we invite you to give us a call. The team at H2o Concepts would love to help you find an affordable filtration solution that will supply your home with safe, delicious drinking water. You can reach us by calling 1-888-275-4261 or filling out the contact form on our website.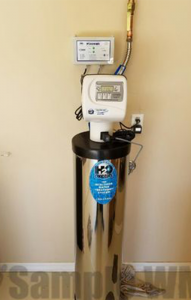 Nobody likes hard water—it gunks up your plumbing, dirties your dishes, dries out your skin, and tastes terrible. So what's the best solution for hard water? A No Salt Water Filtration System.
There are a variety of no salt water filtrations systems available for home and business owners who want to improve the quality of their water. Though the size and capacity of these units vary, they all offer many of the same benefits. Here are just a few:
1.   Reduce Contaminants
Water that hasn't been filtered typically contains a wide range of contaminants, including a few that are added by local water treatment plants. For example, many water treatment facilities add chemicals to the local water supply including chlorine and fluoride, both of which can be harmful to your health.
Unfiltered water also contains many minerals and impurities such as calcium, magnesium, dirt, microfibers, silica, lead, arsenic, and bacteria. When you purchase a no salt water filtration system for your home, you can say goodbye to hard water and all the contaminants it contains. Instead, you'll enjoy clear, refreshing, healthy water without worrying about what all you're ingesting and how it affects your health.
2.   Enjoy Better Tasting Water
Another benefit of a No Salt Water Filtration System is it tastes much better than hard water. Remember all of those contaminants we talked about like chlorine, fluoride, magnesium, calcium, arsenic, and lead? Well, every single one of them has an effect on how your water tastes. Once you remove all those contaminants, you're left with just one thing—delicious drinking water.
And the best thing about a no salt filtration system is that it covers your entire home. You can go to any faucet in your house—including the shower or bathroom sink—and get the same delicious water that you would from the kitchen tap.
3.   Save Money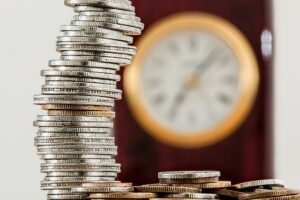 Installing a No Salt Water Filtration System in your home will also benefit you by saving you money. With delicious, refreshing water coming out of every tap in your home, you no longer have to purchase water specifically for drinking or invest in inefficient pitcher filters. Of course, having a filtration system installed in your home does cost money, but when you compare the expense of purchasing bottled water or pitcher filters versus a whole house water filter, the latter will save you a considerable amount of money in the long run.
4.   Protect the Environment
An added benefit to installing a no salt filtration system is helping out the environment. Think of all the plastic bottles you've thrown in your recycling bin over the years. Did you know that only a small percentage of those actually get recycled? How great would it be if you no longer needed to use those bottles? With a filtration system, all you have to do is grab a stainless steel or glass bottle, turn on the faucet, and fill it up.
5.   Eliminate Soap Build-Up
Have you ever noticed white streaks of film on your clothing and wondered where they came from? It's your hard water that's causing them. When calcium, magnesium, and other minerals in hard water interact with soap, it creates a type of salt. This chemical reaction has two effects: it makes soap far less effective and leaves a scummy build-up on your clothes.
The same reaction happens in your dishwasher, too. You've probably noticed cloudy drinking glasses and spotty silverware even after running your dishes through the dishwasher—this is caused by your hard water. The good news is your residue problem can be easily solved by installing a No Salt Water Filtration System in your home.
6.   Remove Skin Irritants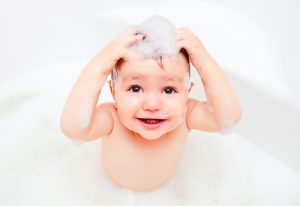 Hard water doesn't just have an effect on your clothes and dishes, it also can irritate your skin. It all comes back to the excess minerals in hard water; they clog up pores, leading to dry, flaky, irritated skin. The minerals also combine with soap to create salt that irritates and dries out the skin. Additional substances in hard water, like fluoride, chlorine, and heavy metals, also damage the skin, contributing to conditions like acne, eczema, dermatitis, and psoriasis.
7.   Improve Plumbing Issues
All those extra minerals in your hard water also clog up your plumbing fixtures. Have you ever noticed how your shower head gets all gunked up with a white gritty substance and doesn't spray well? It's not just happening in your shower head—all of your plumbing is being affected, though you may not see it. This type of build-up can lead to expensive repairs down the line. To avoid these problems altogether, you could purchase a whole house water filtration system to eliminate all the excess minerals.
Contact H2o Concepts Today
There's no doubt about it— no salt filtration systems offer homeowners a wide range of benefits. If you're ready to enjoy its many benefits, contact the team at H2o Concepts. You can reach us toll-free by phone at 1-888-275-4261 or simply fill out the contact form on our website.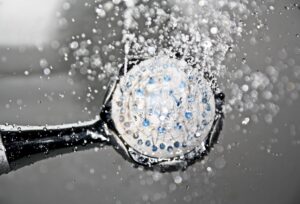 Have you been struggling with hard water? Would you like to know the most efficient way to make your water safer, healthier, and tastier? If so, you're in the right place. At H2o Concepts, we have the perfect solution for you: a Scottsdale whole house water filter.
What Is a Whole House Water Filter?
When most people hear the term "water filter," they usually think of the pitchers that contain a filter or an under-sink unit that's attached directly to the kitchen faucet. That's not the kind of filter we're talking about; a whole house filter is much more sophisticated and far-reaching than that.
A whole house filter is exactly what it sounds like: a filtration unit that treats water as it enters your home so that every water source in your home supplies delicious, healthy drinking water that's free of all the chemicals and minerals that can permeate hard water.
Benefits of a Scottsdale Whole House Water Filter
There are many benefits to having a whole house water filter. For starters, you don't have to go to the refrigerator to grab your filter pitcher or a bottle of water every time you want a drink; with all of your water being pre-filtered, you can get a clean, refreshing glass of water from any faucet in your home. Additional benefits of a whole house filtration system include:
Your Water Will Be Safer to Drink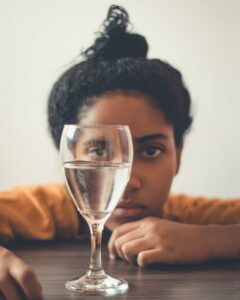 Unfiltered water contains a variety of contaminants including some that are placed there by water treatment facilities in your area. For example, water treatment plants often add chemicals such as fluoride and chlorine to the water which can be harmful to your health. Hard water also contains a lot of minerals and impurities such as bacteria, calcium, dirt, microfibers, silica, arsenic, and lead. When you invest in a whole house filtration unit, all of these contaminants are removed from the water before they reach your faucets.
Filtering Your Water Is Better for the Environment
Every hour, more than 50 million water bottles are used worldwide and, unfortunately, the majority of those bottles end up in a landfill instead of being recycled. Those bottles will take several hundred years to fully break down and when they do, they'll leach harmful chemicals into the environment; this practice is clearly terrible for the environment. If you switch to a whole house water filter, you no longer need to purchase bottled water; you can simply fill a reusable, eco-friendly container instead and make a small contribution to protecting the environment.
Your Skin Will Feel Better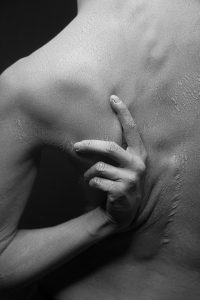 Having your home's water supply filtered can improve the condition of your skin for a couple of different reasons. For one, hard water contains excess minerals like calcium, magnesium, and iron that clog your pores, leading to flaky, dry skin. When combined with soap, hard water can form salts that won't wash off easily, which can also irritate your skin. Other substances in hard water such as heavy metals, fluoride, and chorine also aggravate skin conditions and can increase the incidence of acne, psoriasis, eczema, and dermatitis.
Your Clothes Will Be Cleaner
The residue that affects your skin also negatively impacts your laundry. As was already mentioned, the minerals in hard water can create salts when mixed with soap. This means whenever you do laundry, the detergent is less effective, and your clothes don't get as clean as they should. Instead, they end up becoming stiff, not soft and clean as they should be.
Your Repair Bills Will Go Down
The minerals that are typically found in untreated water can wreak havoc on your appliances and plumbing; it's very easy for the contaminants in hard water to clog up and damage your washing machine, dishwasher, faucets, showerheads, garbage disposal, and even your pipes. If you want to save money on repair bills and replacement costs for damaged appliances, then it's a good idea to invest in a whole house filtration system.
Improve Your Water Through a Scottsdale Whole House Water Filter
If you're tired of dealing with dry skin, damaged appliances, stiff clothes, and unhealthy drinking water, then it's time to get ditch your hard water by installing a Scottsdale whole house water filter. To get started, all you have to do is call H2o Concepts at 1-888-275-4261 or reach out through the contact form on our site.