H2o Concepts Customer Feedback and Testimonials
May 21, 2015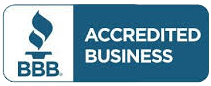 We see the reviews already posted and believe there is a misunderstanding of what this system is trying to do to incoming water. Our system was recommended by our remodeling contractor and it has lived up to every claim we heard about it. We do get white mineral deposits around our faucets, but they do wipe away. Even if some deposits build up before we get to them, they are more easily removed than what we experienced before installing this system. Overall, we are pleased with our system and have recommended it as an alternative to the older salt systems and RO systems. We can't address the service aspects of this business as, to date, we've not needed service, and don't expect to until it is time to replace the filtration bed.
Spencer, Tucson, AZ
---
April 28, 2015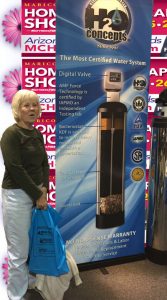 Mary attended the Maricopa County Home & Landscape Show in April and stopped by our booth. She just wanted to provide us with some customer feedback to let us know that she has been using the H2o Concepts system since 1996.Mary said she loves our system! She could not say enough good things about it.Thanks Mary.
September 9,2014

Envita Medical Centers have been an influential leader in advanced integrative medicine for well over a decade. Envita treats a broad range of conditions using the latest scientific technologies and approaches to personalized medicine. Our areas of focus are cancer, Lyme disease, fibromyalgia, chronic fatigue syndrome, autoimmune diseases, as well as infectious and chronic diseases.
Envita Medical Centers would like you to know that having clean pure healthy water is a vital key to healthy living. Envita Medical Center has been using the H2o Concepts International Inc. water treatment and conditioning system in our office for over a decade.  Our doctors believe in the system so much that they use the H2o Concepts system in their personal homes. The H2o Concepts water conditioner provides pH balanced water for a healthy lifestyle and better health.
Envita Medical Centers
Scottsdale, Arizona
---
April 12, 2014


 Comment
I am so glad I decided to have this system installed and noticed a difference the first time I washed my hands. I'm looking forward to cleaner dishes, less dry skin, better hair etc.
Pat
---
Jan-Feb 2013
H20 Concepts International, Inc.
22405 N 19th Ave
Phoenix, AZ. 85027
I researched systems and knew I did not want a salt based system. Getting a new kitchen with new appliances i had to do something. I've had the H2o Concepts system since last spring and love it. I can actually drink my tap water now and know my faucets, ect will last much longer
Thanks,
Elizabeth
---
October 17, 2012
H20 Concepts International, Inc.
22405 N 19th Ave
Phoenix, AZ. 85027
Dear H2o Concepts Folks,
Tuesday, October 16th, our H20 system was installed. We would like to extend our appreciation to the installer, Tom, for a job well done. In addition to doing a timely job of the installation, he made some suggestion for moving the unit from the rear of the garage to the front, on a wall immediately adjacent to the city service. That enabled us to route the back flow directly outside and eventually to our fruit trees. Though the work involved was probably the same it was a great improvement in the utilization of garage space as well as the afore mentioned back flow routing.
Thanks also to Kerry, the salesman who presented the system to us. He was knowledgeable and enthusiastic about the product and patient as he explained the product to us and answered our questions.
Kudos to Tom, Kerry, and the staff at H20 Concepts for making our experience a pleasant one.
We have two friends interested in the system. We will forward the referrals to you after they view the videos Tom left with us.
Sincerely,
JD Surprise, AZ
---
October 09, 2012
H2o Concepts International, Inc.
22405 N 19th Ave
Phoenix, AZ. 85027
I am writing to you to let you know how absolutely pleased I am with my whole house water system. I have recommended it to my sister who has recommended to a friend in Arizona also. The taste is great and I no longer have to purchase water as I have done for many years. I have renewed energy and encourage my guests to try my water. It may sound corny but even my two dogs are drinking more water. I would highly recommend system and your company. The company service was great and very helpful as was your installer.
THANKS AGAIN,
Olivia
---
September 26, 2012
H2o Concepts International, Inc.
22405 N 19th Ave
Phoenix, AZ. 85027
Dear H2o Concepts,
Let me start by thanking you again for the resolve you demonstrated in getting the problems with our H20 Concepts system fixed. As you know, by the time I finally talked to you I was thoroughly frustrated with the lack of concern and interest anyone else with your organization had shown and was ready to contact the Better Business Bureau thinking that we'd been ripped off.
You sent Tom Scalf to replace the power head originally installed. That was on August 15th. I was skeptical at best, but felt it was only fair to give it a chance, never really thinking it would make any difference. The new unit appears to have resolved the problems we were having. There's a huge improvement, especially evident in the way my dishwasher is once again performing as it always had, and the easiest way to see that there really is a difference in our water.
The changes experienced were pretty much immediate which makes me think that the system initially installed was non-functioning. I'm only sorry that we had to deal with the frustrations we did for such a long time. We appreciate very much finally having the system we thought we'd purchased ten months ago.
Tom was a wonderful representative for your company, showing concern for the problems we'd had and being quite certain that replacing the original unit would take care of things, while promising that if it didn't, you'd make everything right, which was just what you'd told me. He was very personable, very efficient, and most professional.
After a rocky start I think we can say that we're finally very pleased with our H20 Concepts system. Thank you for all you did to make things right.
Most Sincerely,
Carol
Cornville, AZ
---
September 4,2012
H2o Concepts International, Inc
1518 W. Knudsen Dr. Suite # 100
Phoenix, Az, 85027
Att: Owner/President
Dear H2o Concepts
First, I would like to Thank you and Tom, who was out here. I definitely like to Thank You for the wonderful way your company has treated me. I am writing this to record in its entirety the problems that have been happening. I realize I have called several times regarding the large amount of water spots on my dishes, sink, pots and pans. It's so bad I can't keep my sink clean.
The day Tom, your water heater expert was at my place, we had quite a problem getting it to drain. He worked at it until it drained clear. A week later, alas, I noticed when I ran the hot water it seemed to be white foamy water. I thought it was the pressure. But the cold didn't do it. I am now using only the cold water. Of course, summer in Arizona, this isn't a hardship. It is making a difference on the spots, but I still get some. I am contacting the company that installed the water heater and hopefully I will get another new water heater.
When this all transpires, I will closely watch my hot water. If the same problem happens we will all have to find out as to Why the water heater is doing what it is doing. Keeping the calcium lodged inside the water heater. Is it due to the Water Softener or the Water Heater. Will Keep you abreast of what happens. I would think 6 to 7 months it should show if any thing happens with the problem. If it starts up again, it will be strongly showing it the Water Softener
Thank you,
Rebecca,
Apache Junction, AZ
Contacting us
If you would like to submit a product testimonial you can contact us vial email at [email protected] , or our contact us form or send us a letter to the address below.
H2o Concepts International Inc.
22405 N 19th Ave. Phoenix, AZ 85027
623.582.5222