H2o Concepts is a supporter of many community involvement programs that benefit the communities we serve.
Arizona's Children Association

For more than 100 years, Arizona's Children Association (AzCA) has stayed true to "Protecting Children, Empowering Youth, Strengthening Families," serving more than 42,000 children, individuals and families in all 15 counties in the state each year. Arizona's Children Association provides a myriad of programs, across every county in the state, each tailored to the needs of the particular child, individual or family.
Arizona State Troopers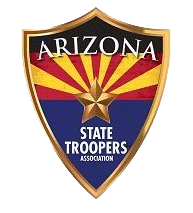 The Arizona Highway Patrol Association has a rich tradition of keeping our membership and the general public informed of our efforts.  Since our inception in 1958, we have produced the "Arizona Highway Patrolman", the AHPA's official magazine.  In the magazine you will find timely articles about our work in the community, in the field, and our efforts in the legislature to promote a better working environment for all DPS employees, both civilian and sworn.  The magazine is a quarterly publication with publication dates in March, June, September, and December.
St. Jude Children's Research Hospital

St. Jude is leading the way the world understands, treats and defeats childhood cancer and other life-threatening diseases.