Improve Your Water - Arizona Home Water Filtration System
Living in Arizona is nice because it feels like Summer all year long. As an Arizona resident, you never have to worry about shoveling snow or icy conditions. With limited rainfall, you might wonder where the water from your taps comes from and why it tastes so funny. The taste of your water can be improved with an Arizona Home Water Filtration System from H2O Concepts. With a filtration system, you'll notice more improvements to your water besides taste.
H2O Concepts has been serving Arizona commercial and residential customers for almost 30 years. With patented water conditioning technology, we know our stuff when it comes to drinking safe water. If you are looking to improve the taste and texture of your water, contact H2O Concepts today.
Why Does My Water Taste Funny?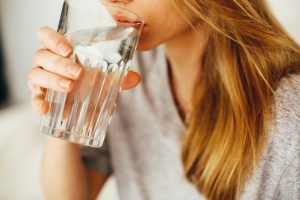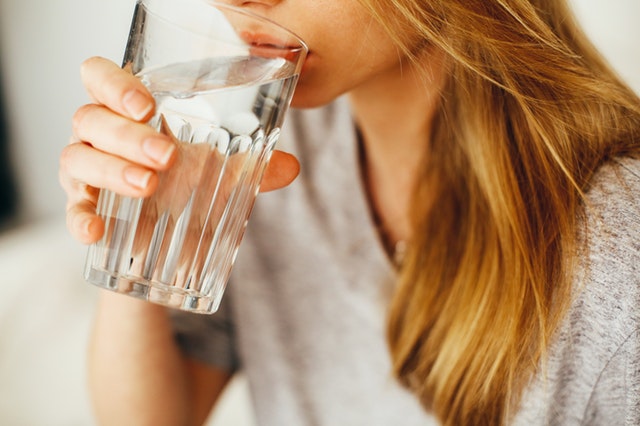 If your new to Arizona, or are returning home after vacationing, you may think your water tastes funny. Different cities' water tastes different, and Arizona water is perfectly healthy for human consumption. According to the city of Phoenix, much of the municipal water comes from the Salt River Project, which brings water by canals and pipelines from the Salt and Verde rivers. Water is also transported from the Colorado River as well. Many Arizona residents rely on groundwater or private well systems for water too.
When water is transported through pipes and canals, it can pick of tastes and odors from the pipes it travels through. The water is then processed and cleaned at a water treatment plant, ensuring it is safe to drink. If you use a well, the ground where the water comes from can change the taste of your water too. In both cases, an Arizona Water Filtration System can help improve the taste of your water as well as its cleaning power. Improving the power of soap when you wash dishes, laundry, or yourself.
H2O Concepts Provides at Variety of Arizona Home Water Filtration System Products
Investing in an Arizona Water Filtration System will also help save you money. Built-in fridge filters or filtering pitchers are nice for drinking water, but they do not help with showering or laundry. These filters are also small and will need to be replaced frequently. With H2O Concepts virtually maintenance-free filtration systems, you'll never have to worry about buying filters again. And with our No-Nonsense  10-Year Warranty, you can drink your water confidently without fear of unseen bacteria or debris floating in it.
We've got a product for every problem. If you're worried about chemicals, fluoride, or salt in your water, we have products that can fit your exact needs.
Public Water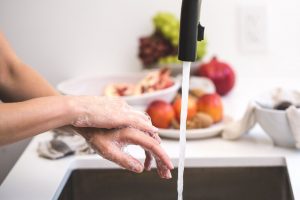 Living on public water is a great amenity. You never have to worry about your well running dry, and you always have a consistent taste. But if you've noticed that your water is hard, tastes bad, and doesn't suds up well with soap, then an Arizona Home Filtration System is exactly what you need.
H2O Concepts is proud to provide a wide variety of Arizona Home Filtration Systems that are a great way to bring fresh, clean, and good tasting water to every faucet in your home. Our systems reduce or eliminate chlorine, heavy metals, and other contaminants. Our filtering systems do not use salt, so you don't have to worry about any extra sodium or a salty taste in your water. Many of our customers love the 1054 Whole House Filtration System because it provides a large supply of water and no filters to replace.
Well Water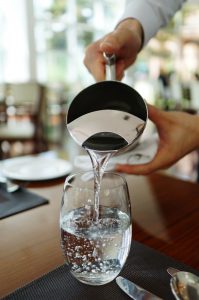 Do your sinks, glasses, and showers look like they have a residue all over them? You scrub and you scrub, but it doesn't seem to come off. It doesn't just make your house and dishes look dirty; it can also cause buildup in your pipes. This is scale buildup and it's common in houses with well water.
Luckily, H2O Concept's patented AMP Force Technology is used to break up this scale buildup, keeping your plumbing healthy and your dishes looking great. Our 1252 Private Well Filtration System is ideal for those on well water. We also offer AMP Force Technology on many of our different Arizona Home Filtration System models for our customers on municipal water as well.
Specialized Filters
H2O Concepts offers filters that can get rid of the specific things that you don't want in your water. For example, fluoride. Fluoride is added to municipal water because it is a safe and effective way to help prevent tooth decay and cavities. Many water systems all over the country add fluoride to their water. You most likely can't taste it. If you want to remove the fluoride from your water, most fridge filters won't cut it. Luckily, H2O Concepts offers a specialized fluoride Arizona Home Filtration System that will reduce or eliminate the amount of fluoride in your water.
Install an Arizona Home Water Filtration System Today
If you're ready to drink better tasting and cleaner water or you want to switch to a saltless Arizona Home Water Filtration System, then contact H2O Concepts today. We have some great special offers to take advantage of. If you're ready to save big on water filtration in your home, schedule an appointment with H2O Concepts today!