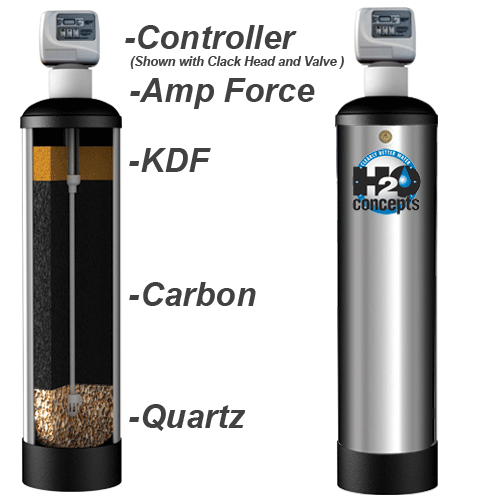 H2o Concepts offers water scale prevention and water filter systems. To Schedule an Appointment and take advantage of our Special Offers Contact H2o Concepts by phone at 623-582-5222.
H2o Concepts Whole House Water Filtration system can balance your pH levels and reduce the chlorine. Enjoy safer, healthier water from every faucet in your home. You do not need to soften your water to treat your water! H2o Concepts System treats and conditions your water.
Read More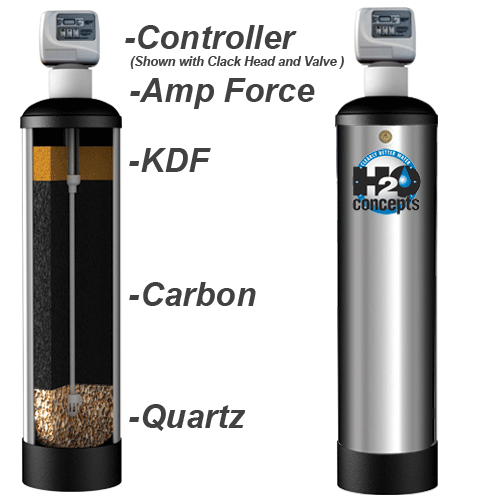 I researched systems and knew I did not want a salt based system. Getting a new kitchen with new appliances i had to do something. I've had the H2o Concepts system since last spring and love it. I can actually drink my tap water now and know my faucets, ect will last much longer
Elizabeth
I am so glad I decided to have this system installed and noticed a difference the first time I washed my hands. I'm looking forward to cleaner dishes, less dry skin, better hair etc.
Pat
I am writing to you to let you know how absolutely pleased I am with my whole house water system. I have recommended it to my sister who has recommended to a friend in Arizona also. The taste is great and I no longer have to purchase water as I have done for many years. I have renewed energy and encourage my guests to try my water. It may sound corny but even my two dogs are drinking more water. I would highly recommend system and your company. The company service was great and very helpful as was your installer.
Olivia
Our system was recommended by our remodeling contractor and it has lived up to every claim we heard about it. We do get white mineral deposits around our faucets, but they do wipe away. Even if some deposits build up before we get to them, they are more easily removed than what we experienced before installing this system. Overall, we are pleased with our system and have recommended it as an alternative to the older salt systems and RO systems.
Spencer
My husband and I went to our first Maricopa county home show a few years ago when we bought our new build home. we received a great deal on a water softener and purifier system with H2o Concepts for the entire house, including sinks! We can drink out of the sinks and fridge safely! They came in and set everything up. It is self maintained so we don't have to spend tons on refilling the chemicals/minerals. We also found a great invention for our pool, rubber tube that are so sturdy, they hold up the pool canopy by floating in the water. we definitely enjoyed our first show!
Richelle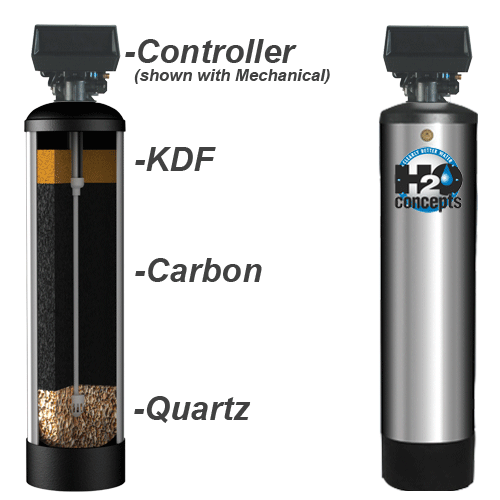 Whole House Water Treatment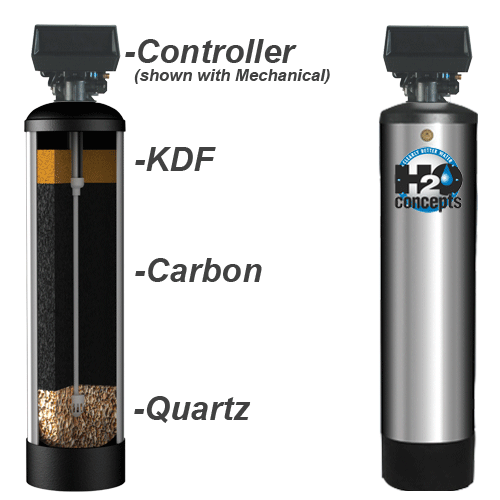 H2o Concepts patented technology is part of the H2o Concepts whole house water conditioning and treatment systems.
H2o Concepts water systems reduce the objectionable taste and odor of chlorine and chloramines without removing essential and healthy minerals such as calcium and magnesium. Our Amp Force™ systems reduce scale buildup inside plumbing and…
Uses No Salt or Potassium
World Eco-Friendly Bottled Water quality in your home
World Eco-Friendly Maintenance Free
World Eco-Friendly The Most Certified Green System on the Market
Read More
H2o Concepts AMP Force prevents scaling problems associated with "Hard Water" electronically! Instead of exchanging the calcium and magnesium bicarbonate for sodium or potassium (ion exchange) like a water softener. Our patented, proven technology..
Read More