How to Choose Your Arizona Home Water Filtration System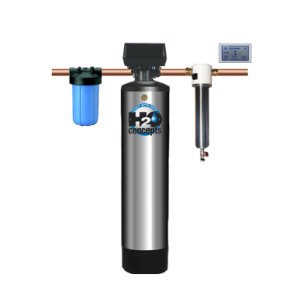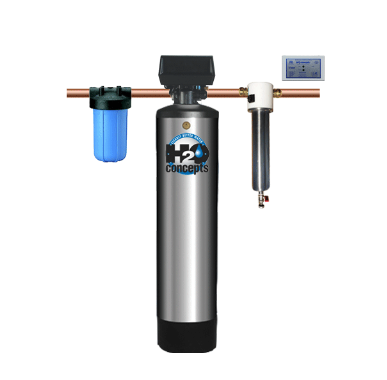 These days, everyone understands the health benefits associated with drinking clean, pure water on a regular basis. But there is often debate about what kind of water filtration system homeowners should invest in.
The best way to determine the type of water filter your family needs is to ask yourself a series of questions. By looking at the various options in-depth and focusing on the ones that best serve your needs, you'll be able to narrow down your choices.
To help you make a more informed buying decision, we're providing a quick guide to selecting a water filtration system. Ask yourself the questions below to get a better idea of the system that will work best for you and your family.
What type of system do you currently have?
The first thing to take into consideration is the filtration system you currently use, if you use one at all. What do you like about your current system? What isn't working as well as you would like? What would you change about it?
What type of water do you have?
The type of Arizona Home Water Filtrations Systems you buy will vary depending upon the type of water you have. Are you tapped into a public water supply or does your water come from a private well?
Both sources have their own set of issues. For instance, well water can become contaminated with harmful microorganisms while old rusted pipes could affect the quality of the public water supply coming to your home.
Whichever type of water you have, just be aware that the system you purchase should be one that's designed for your specific water source.
What's in your water?
Before selecting a filtration system, it's a good idea to know what's actually in your water. Do a little research by obtaining an annual water quality report, conducting some at-home water testing, or sending a water sample off to a local lab for analysis.
What do you want to filter out?
Once you have a clearer idea of what's in your water, you should also figure out what needs to be filtered out. A few examples might include sediment, lead, chlorine, and fluoride.
How much of your water do you want to filter?
The next question to answer is how much water you'd like to have filtered. Do you want a whole-house filtration system to cleanse your entire supply including water in your shower and toilets? Or do you just want to filter your drinking water?
How many people are in your household?
Another factor influencing the type of Arizona Home Water Filtrations Systems you select is the number of people in your home. With more people, you'll probably need a higher-quality water filter with an increased flow rate.
Where do you want the filter to be located?
Filters can be placed in a number of locations in your home including under the sink, in the basement, on the faucet, at the point of entry, on a shower head, etc.
How much money are you wanting to invest?
Another big question that must be answered before choosing a water filtration system is the size of your budget. How much are you willing to invest for pure, healthy water? Are you pressed for cash and looking for the least expensive option available or are you wanting a high-quality system that's built to last?
Learn More about YourArizona Home Water Filtrations Systems Options
If you'd like to learn more about the water filtration options available to Arizona homeowners, all you have to do is contact H2o Concepts today. Just give us a call at 1-888-275-4261 or click on the "Contact" button found at the top of this page. We can't wait to hear from you!