IAPMO R&T is North America's premier plumbing and mechanical product certification agency. It is accredited by American National Standards Institute (ANSI)Standards Council of Canada (SCC) and entidad mexicana de acreditación, a.c. (ema) along with recognition by Comisión Nacional del Agua (CONAGUA).
IAPMO R&T is also accredited by the ANSI-ASQ National Accreditation Board (ANAB) and Komite Akreditasi Nasional (KAN) to provide management registration services in accordance with the requirements of ISO 9001.
As the preferred listing agency of manufacturers and inspectors, the IAPMO R&T brand and its reputation for quality are unparalleled in the industry. IAPMO R&T Marks of Conformity are widely recognized and represent the highest degree of integrity in showing compliance with established codes and standards
Agency Certification Services
IAPMO R&T certification categories:
Plumbing
EPA WaterSense
Low-lead
Drinking Water – Toxicity/Additives/Treatment Units
Official Mexican Standards (NOM) for Water Closets, Flush Valves, Fill Valves, Fluxometers, and Showerheads
Mechanical (i.e. Central AC, Air-Source Heat Pumps, Ventilating Fans, Range Hoods)
Materials and Components (i.e. Plastic Compounds, Aerators, Cartridges)
Solar Heating Products (both collectors and systems)
Swimming Pool (i.e. Suction Fittings, System Skimmers, Swimming Pool Pumps, Filters, Chlorinators, Safety Vacuum Release Systems)
Electrical (i.e. Whirlpool Bathtubs, Personal Hygiene and Health Care Appliances, Plumbing Accessories, Instant Electric Water Heaters and Water Heating Devices)
Fuel Gas (i.e. Gas Water Heaters, Fuel Gas Pipes and Fittings, Gas-Fired Patio Heaters, Gas Food Service Equipment, Outdoor Cooking Gas Appliances)
Water-conveying products for Manufactured Homes/RV
Radiant Products (i.e. In-Floor Heating Systems, General Room Heaters)
Food Equipment/Sanitation
ENERGY STAR®
---
H2o Concepts Certification Information
H2o Concepts International Inc. is certified with IAPMO RESEARCH AND TESTING, INC ( Certification No.6800 ).
Our Product Certification Class: Anti-Scale Water Conditioning Appliance
---
IAPMO RESEARCH AND TESTING, INC.
5001 E. Philadelphia Street, Ontario, CA 91761-2816 • (909) 472-4100 • Fax (909) 472-4244 • www.iapmort.org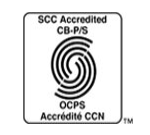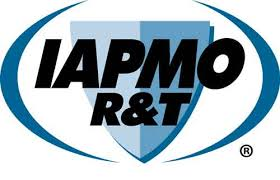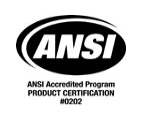 | | |
| --- | --- |
|   | IAPMO Research and Testing, Inc. is a product certification body which tests and inspects samples taken from the supplier's stock or from the market or a combination of both to verify compliance to the requirements of applicable codes and standards. This activity is coupled with periodic surveillance of the supplier's factory and warehouses as well as the assessment of the supplier's Quality Assurance System. This listing is subject to the conditions set forth in the characteristics below and is not to be construed as any recommendation, assurance or guarantee by IAPMO Research and Testing, Inc. of the product acceptance by Authorities Having Jurisdiction |
.
Effective Date:

May 2017

Void After: May 2018

 
 
 
Product:
Anti-Scale Water Conditioning Appliance

File No. 6800

 
 
 
Issued To:
H2O CONCEPTS INTERNATIONAL, INC.
22405 N 19TH AVE
PHOENIX, AZ  85027
 
 
 
Identification:

Manufacturer's name or trademark, model number, size and the UPC® certification mark.

 
 
 
Characteristics:

Electrical anti-scale water conditioning appliance intended to treat potable water systems. To be installed in accordance with the manufacturer's instructions, other IAPMO listed components and the latest edition of the Uniform Plumbing Code.

Products listed on this certificate have been tested by an IAPMO R&T recognized laboratory. This recognition has been granted based upon the laboratory's compliance to the applicable requirements of ISO/IEC 17025.

 
 
 

Products are in compliance with the following code(s):

 

Uniform Plumbing Code (UPC®)
International Plumbing Code (IPC®)

 

Products are in compliance with the following standard(s):

 

IGC 91-2009