Casa Grande Whole House Water Filter
The Casa Grande Whole House Water Filter has changed the way residents get fresh water to their homes. Say adios to the bulky water filters attached to your faucet because H2O Concepts has the whole house filter for you!
H2O Concepts has been in the water filtration industry since 1991 and has been proudly serving Phoenix, Casa Grande, Williams, and more of the surrounding areas. H2O Concepts is eco-friendly and our water is bottled water quality. If you are interested in installing a whole house water filter today, contact us now to talk to one of our highly-qualified technicians.
Why Choose H2O Concepts for Your Whole House Water Filter?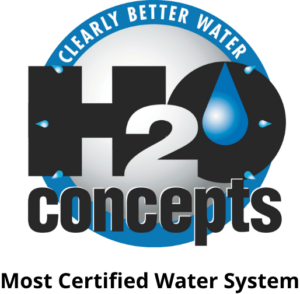 H2O Concepts has the most certified green whole house water filtration system on the market. All of our water filters are maintenance-free and are manufactured at our location in Phoenix, Arizona. All Casa Grande Whole House Water Filter installers are all direct employees with H2O Concepts. H2O Concepts is a bonded and insured contractor.
What sets H2O Concepts apart from other companies is that we don't use salt or potassium to filter your water. Our system also reduces the taste and odor of chlorine and chloramines without removing essential minerals such as magnesium and calcium.
Our goal is to bring safe, healthy, and tasty drinking water to residents all across the United States. We achieve this by using a special conditioning water treatment mixture and AMPFORCE™ technology. Thanks to this combination, your home or business can experience the best quality of water straight from the faucet!
Advantages of Using a Casa Grande Whole House Water Filter in Your Home

Whole house water filters have a lot of advantages when it comes to quality and home health. Here are a few reasons why you should consider installing a Casa Grande Whole House Water Filter today:
Quality
What you might not know about hard water is how acidic it is. With filtered water, your home can have a more balanced pH level. If the pH level in your home is at a 6.5 or higher, you could have metals leaked into your water which in large quantities can be harmful. Switching to a whole house filter can improve the quality of water you regularly drink and you don't have to worry about those harmful contaminants in your water.
A common way for people to relax and decompress from a long day is by taking a nice, long, hot shower. Usually that makes people feel pretty good; however, if you have hard water or untreated well water, you could be making your body feel awful. Hard water dries our skin and hair. Don't let your water be the reason your skin gets dry or your hair loses its natural shine. Consider installing a Casa Grande Whole House Water Filter.
Have you ever been told to be careful about what you put in your body? With hard water you are putting bad things in your body, even if you don't drink straight from the tap, any time you use water from the faucet to cook, you are still putting those contaminants into your body. In order to avoid that, you should install one of H2O Concepts' whole house water filters.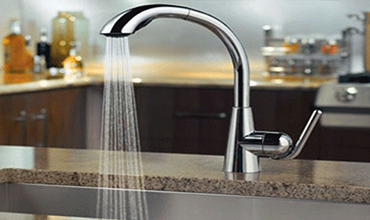 Home Health
Corrosive water can age your pipes at an increased rate. Minerals found in hard water can be damaging to your home and cause a lot of expensive problems down the road if you don't stay on top of it. If you use filtered water; however, homeowners have noticed the lifespan of their water fixtures increases by about 25%. It also removes contaminants completely. Filtered water throughout your home can also reduce the chances of clogged pipes.
Having a whole-house water filter in your home can also increase your property's value. If your home or business uses well water without a water treatment facility, H2O Concept's Casa Grande Whole House Water Filter can remove the unpleasant taste and smell that comes with it. This will help increase the value of your property if you are interested in selling your home any time soon.
As for those in your home, filtered water can improve the health of the people in your house. If anyone in your home has a compromised immune system then they are likely to have issues drinking your tap water. Contaminants in hard water can actually increase the chances of immune-compromised people getting sick.
Contact H2O Concepts for Your Whole House Water Filter

H2O Concepts has the best technology to proved you with crystal-clean, tasty, and pH-balanced water. Our Casa Grande Whole House Water Filter is the most certified whole house water filter on the market. We pride ourselves on having our whole house filters manufactured in the United States. For a better water filtration experience, contact H2O Concepts to speak to one of our highly skilled and experienced technicians today!