While my kids and I were on a playdate recently one of the kids said they were thirsty. That is when another mom responded, "get a drink from the hose;" and I thought how you never really hear that anymore. Kids today seem to have such a dramatically different childhood than I did. I have fond memories of constantly being outside and playing with my friends. We rode our bike all over our neighborhood and we would drink out of the house all the time. If we were not at our house, we would even use a stranger's hose if they had one out front and we were thirsty. Why don't we tell our kids to drink from the hose more often?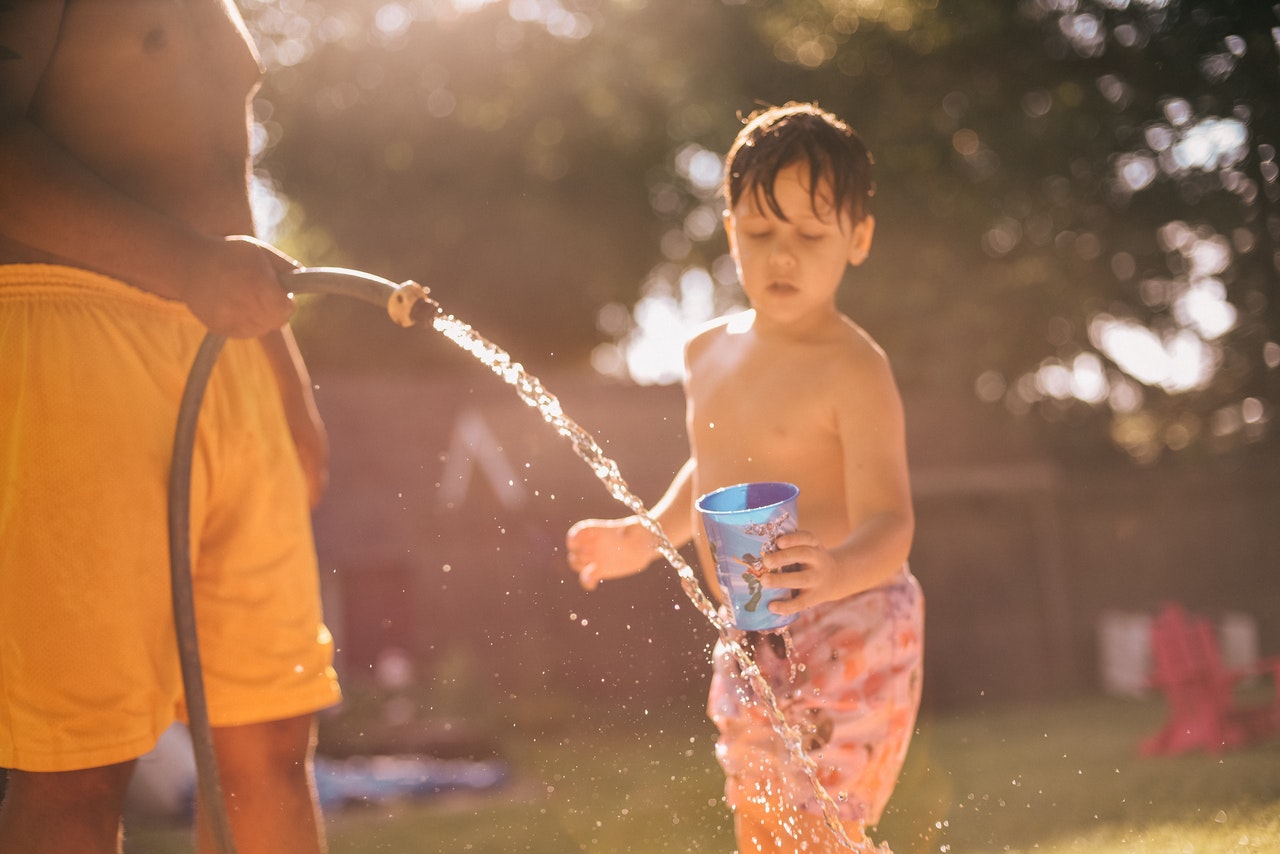 Here in Arizona, I think the reason is not only because the water is so hot in the summer, but because our water here is very hard and what comes out of the tap doesn't taste very good. Not to mention, all of the contaminants that are in our water these days. What we need is a way to filter out all the garbage from our water and then we can rest easy sending our kiddos to the hose, or any faucet in the house for a drink.
So, what's the answer, is there a way to change all the water in my home into a clean and good tasting source of water for me and my family? The answer is YES, and the solution is the patented whole house water system by H2o concepts.
How Does Our Technology Work?
This system uses its AMP Force Technology to break up the minerals in your water which allows the water to retain the necessary amounts of calcium and magnesium that the salt systems just remove. The second part of the system is the filtration. This part uses KDF media, carbon and quartz to filter out all the junk we don't want to be drinking or washing with. The best part is that this system transforms all the water in your home, so no more multiple systems to maintain.
Why Choose Our Arizona Best Whole House Water Filter?
It is truly a whole house water filtration system. I love not having to change out the filter anymore in a reverse osmosis system or have the extra little faucet on my sink. My back loves that I am no longer hauling the 40lb bags of salt from and trying to pour them in every month or so. I also love that it just a single tank, so we have more room in the garage.
With as crazy, hectic and fast-paced as life continues to become, I am loving simplifying anything at home that I can. The H2o Concepts whole house filter system has really helped simplify at least one homeowner headache that I have had. Now I can try and grab a little bit of my childhood nostalgia and let my kids drink straight from the tap. Not only that but now I do not have to pick up 143 half-full bottles of water throughout my house that are "not mine".  Now I am just waiting on someone to invent a way for me to never have to clean the kitchen!