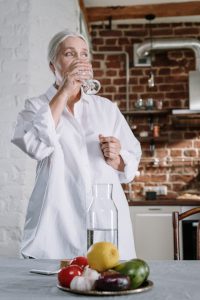 If you have an aquarium or a pool, you are probably familiar with water filters. Water filters clean public water or well water before depositing it into your pool, ensuring that anything that swims in it will be safe. You might have a water pitcher with a filter in your fridge that does the same thing, so you feel confident that the water you're drinking is clean. Having a Whole House Water Filtration System will guarantee that all the water in your house is clean. From your washing machine that's cleaning your clothes, and the water that comes from your shower faucet.
H2O Concepts is here to give you the peace of mind you're looking for knowing that your water is clean and free of chemicals and sediment. And our water softening systems don't use salt, so you're not adding extra sodium to your water either. Contact H2O Concepts today to learn more about our Whole House Water Filtration System options best for you and your family.
Superior Filtration Power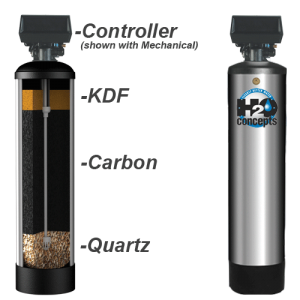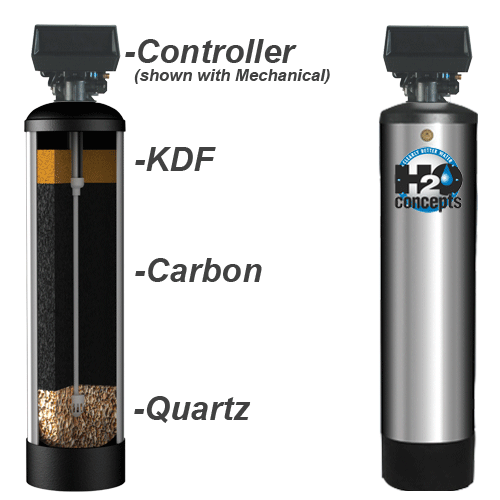 You may have heard a lot about water softeners and filters. Filters take out chemicals and debris in your water, so it maintains great quality. Water softeners help reduce hard water buildup. This buildup is made of calcium, magnesium, and iron. However, water softeners use salt to filter the water. You have to buy big bags of salt to refill your water softener on a regular basis.
H2O Concept's patented AMP force technology doesn't use salt. The Amp Force Technology concentrates on the bicarbonate crystals of the minerals. In their bicarbonate form, these minerals form on one-another preventing buildup with-in plumbing and result in premature failure of water-using appliances. Calcium and magnesium bicarbonate crystals are insoluble but can be changed by temperature (energy) into the soluble form of carbonate crystals. Combining these components and having them work together provides you with great water filtration and a hard water solution.
So, if you're looking for an alternative to using salt in your Whole House Water Filtration System and water softening needs, check out our Amp Force, Combo, or Genesis products.
Whole House Water Filtration System For Well Water
When you live on a well, your water isn't filtered through a water filtration plant like public water is. Luckily, H2O Concepts has a state-of-the-art Whole House Water Filtration System perfect for combating your well water issues. These systems include a prefilter, a high-quality water filter that uses the best filtration media around, and amp force technology for softening. Your water will taste great and look crystal clear. If your water smells or tastes funny, getting a water filtration system is a must.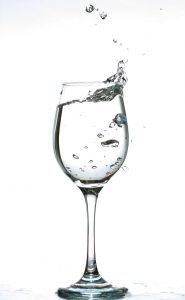 This water doesn't just taste great, it will work great in your appliances like washing machines, dishwashers, and hot water heaters. Hard water is known to accumulate in these appliances and shortens their lifespan. A water filtration system will save you money in so many ways. The main reason being that your appliances will last longer, so you won't have to replace them as quickly.
Benefits of A Whole House Water Filtration System
A Whole House Water Filtration System has many benefits besides taste. With cleaner water, you'll notice that your soap will create a better lather. Laundry soap, hand soap, and shampoo will all improve in performance. Making your clothes smell fresher for longer and you'll require less soap when doing laundry. You may also notice that you have less dry skin and softer hair when showering with cleaner water. Your ice, coffee, tea, and other beverages that you make with water will taste better too.
Contact H2O Concepts Today To Learn More
If you're ready to start having clearly better water coming from all your faucets, contact H2O Concepts to learn which Whole House Water Filtration System is best for you and your family. You'll notice a great improvement right away, you'll wonder why you didn't invest in a filtration system sooner.