Different by Design

Here at H2o Concepts, we have developed a Phoenix Home Water Filtration System that uses our patented AMP Force™ Technology to help you bring the greatest possible quality water into your home. Water is the source of life and now more than ever we are spending more and more time at home, so why not give yourself and your family the best water possible to drink, cook with and bathe in.
Our System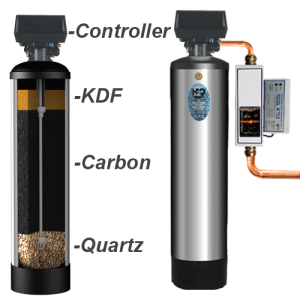 Our Home Water Filtration Systems are a specifically designed two-part system. One part is the filtration system that is designed to use the highest quality media to filter out all of the unnecessary and possibly harmful contaminants.
The second part of our two-part system is our AMP Force™ Technology. This part of the system uses energy to break down the hard water minerals eliminating the many issues associated with hard water.
Filtration
Our KDF media is designed to specifically remove heavy metals and reduce the amount of chlorine that remains in our tap water. It will help to ensure that the bacteria, algae, and even scale are eliminated. Our media have received multiple local and international certifications for drinking water treatment, and we are in compliance with California's Health and Safety Code Section 166875 and Vermont Act 193. You can see some of our certifications HERE.
What is GAC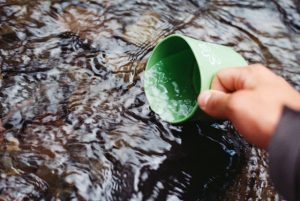 GAC is our Granular Activated Carbon and is used in our Phoenix Home Water Filtration Systems. The GAC is made up of organic materials that have a high carbon content. Carbon has a natural ability to return water back to a more naturally pure state. Our systems use the GAC to the natural organic compounds leftover in our tap water and help to provide the great taste and smell that we want in the water in our homes
Quartz
Before the water reaches the carbon, it is regulated and pre-filtered through quartz. This helps to ensure that the water flows through the carbon more efficiently by removing some of the larger suspended solids that may remain, making the GAC stage more efficient.
The AMP Force™ System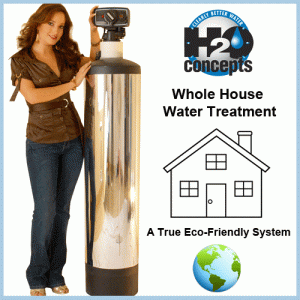 This H2o Concepts patented system uses energy, a high-frequency pulse between an anode and cathode to turn the hard water causing crystals of calcium and magnesium into their soluble form. In their soluble state, we are able to eliminate the hard water issue while leaving the valuable calcium and magnesium that bodies need in our tap water.
The greatest value of the AMP Force™ System is that it does not require you to add any unnecessary sodium or any other additives to your water. Filtering your water with salt pellets only adds a possibly unhealthy amount of extra sodium to your water that you now need a second system, like a Reverse Osmosis system, to make your tap water better suited for drinking and cooking with.
Our Phoenix Home Water Filtration System eliminates the need for additional systems, monthly maintenance, bulky bags of salt to add, or even filters change. Our system is virtually maintenance-free and backed by our 10-year warranty.
What does this mean for you?
If you want water in your home that is:
Great tasting
Great smelling
Free of heavy metals
Free of harmful contaminants
Provides healthier skin and hair
Free of hard water build-up
If you want a water filtration system that is:
Maintenance-free
No salt bags to buy or add
No filters to change
Eliminates hard water
Provides safer drinking water
Has a 10-year No-Nonsense Warranty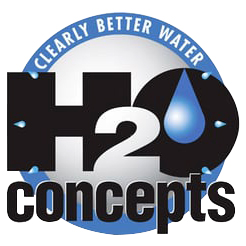 If these are on your list of needs and wants for your Phoenix Home Water Filtration System, then you need to give us a call at H2o Concepts today. We will get you the best possible water in your home. Give us a CALL or fill out our contact form HERE. We look forward to hearing from you.