Arizona House Water Filter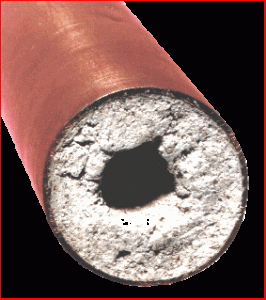 If you are living in the Phoenix area, then you need to own an Arizona House Water Filter. The water in Arizona is very hard and honestly a bit contaminated. Hard water is very common and occurs when there are too much calcium and magnesium in the water. Due to Hard water being so common there are many options of ways to get rid of it or "soften" your water. The contamination is also somewhat common but the levels of contamination in the Phoenix area are less common. This is why you also need a water filtration system to filter out all the excess contaminates before it reaches your faucets.
What to buy
The best Arizona House Water Filter out there is the H2o Concepts Whole House Water Filtration System. This space-saving system is both a water filtration system for your entire home and a water softener all wrapped up in one.
First, there is tour patented AMP Force Technology where we use energy to break up the calcium and magnesium minerals in the water to eliminate the hard water build-up and damage to your appliances. His makes your appliances run more efficiently and last longer, which adds up to financial savings for you.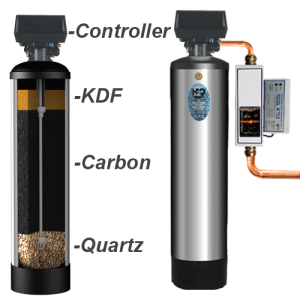 Our Unique system combines both of these systems into one tank. Our Arizona House Water Filter is the most green-certified system on the market. We use less water than our competitors' systems and we do not add any chemicals or salt brine to the environment like other systems.
The second part of our system is the highest quality water filtration media. This filtration system provides safe, healthy water that has a quality that is better than bottled water. The best part about our systems is that you will have this amazing quality water coming out of every faucet in your home! This will save you money on buying bottled water, having to go to a car wash, or having to buy extra equipment to help filter the sink water. This is the one-stop-shop for the best quality water that you
A little about H2o Concepts

H2o Concepts was established in 1991 and we have proven that we have what it takes to have long term sustainability in the water filtration industry. We are located in Phoenix Arizona and all of our manufacturing is done here at home. We not only pride ourselves on being an American made product but also that our installers are direct employees of H2o Concepts and we operate our own service and installation vehicles.
We are a licensed, bonded and insured contractor and we stand behind our product with a 10-year warranty. We know that customer service is everything and we will make sure that you are confident and satisfied with your purchase. The water quality here in Arizona varies in each area and can even vary from house to house and we will work to meet the specific requirements for your home and your specific area. Give us a call today and let us help you get great tasting clean water with our Arizona House Water Filter.